Goldman Sachs tip-toes into ETH, Mar. 4-10
Wall Street's embrace of digital assets is showing no signs of slowing down. In fact, they don't even need to tell us about it as the proof is in the fine print. This week, a United States Securities and Exchange Commission (SEC) filing revealed that multinational investment bank Goldman Sachs has been quietly offering clients exposure to Ether (ETH) through Galaxy Digital, a crypto-focused financial services provider headed by billionaire Mike Novogratz. 
Of course, this isn't the first time Goldman has worked with Galaxy Digital to offer clients a gateway to digital assets. In June 2021, the investment giant began trading a Bitcoin (BTC) futures project in collaboration with Galaxy Digital. Like other financial services giants, Goldman Sachs sees the writing on the wall and realizes that crypto is an emerging asset class with long-term potential. Either that or its clients really want to invest in crypto.
This week's Crypto Biz newsletter features classic storylines about a major Wall Street bank expanding its crypto offerings and venture capital continuing to pour hundreds of millions of dollars into blockchain startups. We also take a deeper dive into Binance's new crypto-to-fiat gateway.
Goldman Sachs is hooking clients up with Galaxy Digital's ETH fund
According to regulatory documents filed with the SEC, Goldman Sachs has already begun offering ETH investments to its clients through Galaxy Digital, possibly opening the door to wider institutional adoption of digital assets. The Form D filing, which was submitted by Galaxy Digital, listed Goldman Sachs as a recipient of introduction fees for referring clients to the Galaxy ETH Fund. As per the filing, Goldman is accepting a "minimum investment" of $250,000 per client for exposure to the investment product. Interestingly, the filing appeared on the SEC's website just two days after Lloyd Blankfein, Goldman's senior chairman, tweeted that he's "Keeping an open mind about crypto."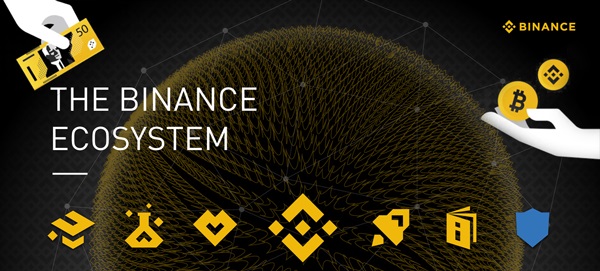 Keeping an open mind about crypto, but given the inflating US dollar and the stark reminder that governments can and will under certain circumstances freeze accounts and block payments, wouldn't you think crypto would be having a moment now? Not seeing it in the price, so far….

— Lloyd Blankfein (@lloydblankfein) March 7, 2022
Bain Capital Ventures sets up a half-billion-dollar fund for crypto projects
The crypto economy has received renewed interest from the venture capital community after Bain Capital Ventures, a Massachusetts-based asset management firm, announced the creation of a $560 million fund dedicated to blockchain startups. According to Bloomberg, the firm has already invested $100 million in 12 undisclosed projects. Cointelegraph managed to get ahold of a Bain Capital Ventures representative, who informed us that the crypto fund is focused on supporting open internet infrastructure — that probably means Web3. I've spent the last six months screaming from the rooftop that venture capital funding is changing the composition of the crypto industry. Not accounting for price appreciation for crypto assets, the influx of VC capital is one of the most bullish indicators we have for the industry right now.
Binance to focus on crypto payments with new subsidiary Bifinity
As the world's largest cryptocurrency exchange by trading volume, Binance has a lot of resources to address the ever-growing needs of the digital asset community. This week, the Changpeng Zhao-led company unveiled Bifinity, a new fiat-to-crypto payment onramp that allows merchants to provide crypto services to their customers. Bifinity has already secured partnerships with crypto-focused platforms such as Safepal and Zilliqa, as well as payment solutions Paysafe and Checkout.com. Binance has been exploring fiat gateways since at least 2020 and only recently finalized its acquisition of Swipe, a leading crypto Visa card provider. (I'll be honest, though, the partnership with Zilliqa — a blockchain sharding developer — was a bit surprising.)
Andreessen Horowitz invests $70M in Ethereum staking protocol Lido
Silicon Valley venture firm Andreessen Horowitz has made another big splash in the cryptocurrency market by investing $70 million in Ethereum staking solution Lido Finance. The cash injection will be used by Lido's developers to further support the adoption of staking solutions on Ethereum 2.0, which has been renamed as the consensus layer. Andreessen likes Lido because the protocol makes it easier for users to stake Ether without having to meet the 32 ETH threshold to become a network validator. Although 32 ETH didn't amount to much a few years ago, it now sets you back almost $90,000 at current prices.
Excited to share that @a16z has invested $70M in @LidoFinance, one of the easiest ways to stake ETH and other PoS assets, and we used Lido to stake a portion of our ETH holdings on the Beacon chain. More from @DarenMatsuoka & @_PorterSmith: https://t.co/vc2tzDJ3mS

— cdixon.eth (@cdixon) March 3, 2022
Before you go…
The Terra ecosystem continues to generate a lot of buzz in the cryptocurrency community. This week, the network's native token Terra (LUNA) reached new all-time highs after a 30% rally in just three days. The latest edition of The Market Report took a deep dive into up-and-coming Terra ecosystem projects. You can watch the replay to learn more about exciting projects such as StarTerra, Loop Finance and Mirror Protocol.
Crypto Biz is your weekly pulse of the business behind blockchain and crypto delivered directly to your inbox every Thursday.