The Week Begins: All Eyes On Ethereum
More than 2 million Ethereum, worth around $5.8 billion, was reportedly burnt since the last update.
The burns started following Ethereum Improvement Proposal 159, or EIP 1559, from the London hard fork.
EIP 150 does not limit the total supply of Ether, instead, kicking off a mechanism that destroys an amount of Ether in circulating supply per transaction.
2 Million Ethereum Burnt Since August 2021
Burning Ethereum is a way to reduce excessive gas fees, a familiar nightmare for any Ethereum investors/traders.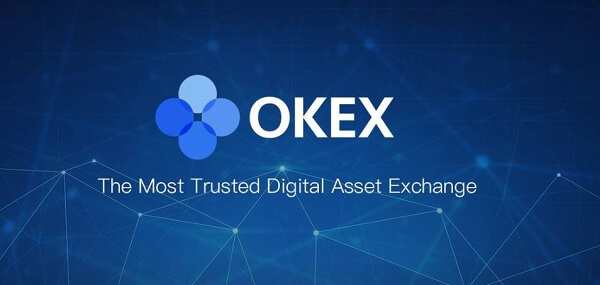 We've seen a lot of complaints on the ridiculous high gas fees from the crypto community, many projects and investors abandoned the network and switched to other alternatives.
So, EIP 1559 came as an Ethereum-saver, despite the fact that the overall system still needs a larger solution.
EIP-1559, introduced by the London Hard Fork upgrade, enables a deflationary ETH system and lower transaction costs. Since then, this dynamic has permitted even more public adoption of this blockchain.
Investors are becoming more optimistic about Ethereum's future. This modification has benefited the Ethereum ecosystem greatly, whether through DeFi or NFTs.
Vitalik didn't have to wait long after EIP-1559 for the next EIP-4844, which will bring us one step closer to the consensus layer.
The transactional cost has dropped to the lowest rate ever since August 2021, and partly burnt permanently.
With the blockchain cost falling, the demand in DeFi and NFT has significantly increased. The increase is likely reflected through the price of Ethereum.
In addition, a scarcity of ETH is also one of the key factors that take the price up. NFT collections based on Ethereum blockchain have also gained traction, such as Bored Ape Yacht Club.
Despite mixed context and prices, Ethereum is still the second most popular cryptocurrency, and numerous tokens and projects are powered by the blockchain.
Proof-of-Stake Merge Successful On Kiln Tesnet
The latest important news linked to Ethereum is obviously Kiln tesnet successfully going from Proof-of-Work (PoW) to Proof-of-Stake (PoS).
Tim Benko, one of Ethereum's core developers, announced on March 14 that the final public testnet went live. This means that we're getting very close to the much anticipated PoW-PoS merge.
With Proof-of-Stake is on the way, the network is expected to be more robust, stable, and secure.
The consensus layer (formerly called Ethereum 2.0) seems relatively bullish.
The Consensus Layer, now highly anticipated by the community, will allow greater ambitions, reduced transaction speed and lower costs, reduced environmental impact and improved safety.
And beyond all of the improvements, the blockchain security is leveled up.
The End Of Ethereum Mining?
Once the merge is complete, PoW will be entirely removed. Although this makes the blockchain more sustainable, Ethereum miners face the risk of losing "their jobs."
Miners are the heart of PoW blockchains like Bitcoin and Ethereum. Even though the end of mining on Ethereum is obvious, the former miners can join staking and earning through the new consensus.
Another transition of the income-generating model will likely come in addition to the long-awaited transition of algorithms.
The latest release of Vitalik Buterin on TIME magazine' cover, marked a historic milestone for the iconic publisher.
As TIME is so popular, this move can lead to an increased mainstream adoption for crypto, and Ethereum. 2022 has turned out to be an important year for Ethereum.
After periods of delays, the team is now really working on the coming upgrade of the network.
While Ethereum continues to receive good news, other coins, or Ethereum's killers, have also witnessed several important developments.
Recently, Solana, Avalanche, Polygon, Cardano, are the focal major blockchains that Grayscale Investments' new smart contract fund is expanding in.
Solana previously added Adobe-backes Behance to its list of key partners.
That said, Ethereum needs to be focused, and completely moved to Proof-of-Stake, in order not to fall behind its competitors.