Vmates AMA Session With BeInCrypto
Hi Everyone! Welcome to another BeInCrypto AMA Session!
Today we welcome Jae (@_KIM) who is the Product Manager of A3: Still Alive.
Vmates is Vmates (MATE) is a social NFT pet development game based on Binance Smart Chain.
(This AMA has been edited for clarity)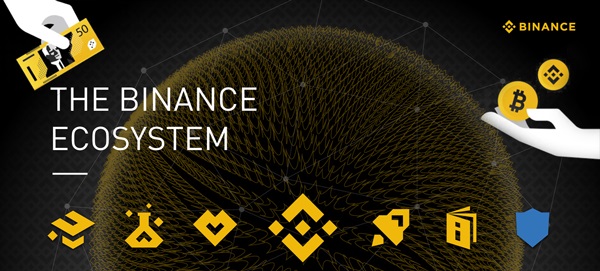 COMMUNITY: Here is how things will work. I'll have 10 questions for Jae. Our chat will then be open for you to drop your questions so that Jae can pick up five out of all the questions you asked. Good luck to you all!
Let's get started >>
BeInCrypto: I would like to ask you something general to kick things off, so please provide some personal background as well as some references you guys looked at before creating Vmates.
Jae: Hello everyone! I'm Yuan working as the co-founder & marketing director of Vmates. I have been working with my team for the past three years in the blockchain area. Together we did more than 20 projects' marketing and market growth, including many famous projects and now we are fully focused on Vmates.
Before we started Vmates, we had several meetings to discuss details about Vmates. Also as a reference, our team looked into Tamagochi and Tencent Pets, a penguin that you can play with, feed, decorate, and so on. 
And we believe after we launch the fully developed Vmates, our ability, and game design will have enough power to make Vmates become a hit.
BeInCrypto: Metaverse and NFTs are hot topics right now and I noted your game addresses both topics. What are some activities the players can perform in your game? Please explain the gameplay to our community!
Jae: The story begins after you adopt or buy a pet from an adoption center, you need to take care of your pet with love, take him a bath, feed him with a sandwich, and send him to work. With the upgrade of your pets, you can bring your pets to participate in the Arena-like warriors to get more MATE & EXP rewards.Besides, players could act as their pet inside Vmates world, meet new friends here, build their home or store, run a business or simply have fun together. Meanwhile, this virtual society is also connected with the real world, Vmates Pet can be the assistant for players to provide useful news and stay with them, also players can arrange their pets' schedules, make them go to work, and create profit for players.
Jae: On top of that, we all know there are several P2E games out there. However, Vmates looks really different from all of them. What makes you stand out? Maybe you want to talk about any specific features/resources? 
1. We are building a new blockchain platform
To make it easier for everyone to understand, we will describe Vmates as a pet entertainment game. But in fact, we are doing a comprehensive blockchain platform linking NFT, metaverse, and SocialFi. The PET is just the gate for you to join in, the PLAZA is the guide leading you to an unknown sandbox world.
2. The economic model of MATE is a complete closed loop. All the activities you and your pet do is related to MATE tokens. Some will consume MATE like eating and cleaning, some will gain rewards like fighting, discovering, making friends, and selling NFTs. So the more players, the higher the MATE price is.
3. Zero entry condition, we will have the first pet free to everyone, that means if players consider the high cost to enter the gamefi, they can come and experience Vmates first.
BeInCrytpo: Amazing, thanks a lot for this explanation. I always ask for some media (images, videos, etc…) in order to better present the projects to our community – especially the GameFi ones. Would you mind sharing any visuals in which your gameplay is shown? 
Jae: Sure, there's some brief video for our pets working & fighting:
Video1(reference)
Video2 (reference)
The first one is for working and the second one is for fighting, we added QTE into the fight to make it more playable.
BeInCrytpo: I also heard Vmates has a referral program. Can you please share the details with us? How can one get some bonuses through this program?
Jae: Invite your friends to join our games then instruct she/he to adopt or buy a pet at the adoption center. After your friend's pets upgrade to level 6, both you and your friends can get rewards. Do not remind your friends to fill out this form if their pets already meet the requirements, check our details here.
The top five Users with the highest number of referrals by the end of this event will be eligible for sharing another $500 MATE rewards.
BeInCrytpo : Cool. It's time to introduce your native token to our community! What do you have to say about MATE in terms of tokenomics and how does it fit within your ecosystem?
Jae: What's the current status in case anyone wants to purchase your tokens? (In terms of current listings). I bet some of our members are curious about how to buy some MATE tokens right now.
MATE is only listed on pancake swap at this moment. And we're in the plan to list MATE on some famous CEX in the future. Please stay tuned!
Also, you can stake in our Bank to get rewards MATE.
BeInCrytpo: I suppose one of the most exciting news is related to your Beta Launch, right?What can you tell us about it? The stage is yours!
Jae: Our fighting system has now officially launched today in beta test, players now can experience our core P2E system now and get our token rewards. 
Also, there are some updates in the beta test compared with the alpha.
Optimized the UI of the square part.Fixed some issues in the android system.Improved changes and tips about pet upgrades.Apart from this, there're also some bugs in the game fixed.
Besides those updates, since our test was opened for our community, just last week We have had more than 3k new players join our game and DAU average is 1.3k.
BeInCrypto: Great! I took a look at your roadmap and it's fully packed with activities. What can enthusiasts/investors expect when it comes to future plans? What do you have in mind for Vmates in the next few weeks or months?
Jae: We'll bring a fully updated fighting system today which means the Arena will open in-game. In the last few days, there will be an IGO launch that comes with a new NFT contract that contains all the pet attributes and upgrades inside the smart contract. The launchpad will be announced soon in our group and announcement.
In the coming days, there will be more pets featured and outfits for users to choose from. Decorating your pets will increase their attributes which have a higher chance of winning in the battle. We will also provide more functions to the pet and open the construction of the plaza to players shortly.
BeInCrypto: Awesome, that's it. I'm quite sure we've covered all the main topics today. Could you please share all the links to your Social Media channels so that our community can get to know Vmates a little better?
Sure. Here're our main social media:
Web | Game | Telegram | Twitter | Discord | Medium
Community: Can you provide information about the Vmates Bounty Hunter program? What benefits do I get from participating in this program and how much time will I spend each day?
Jae: That's a lot of brilliant questions! Here is the first question I selected!
Our Bounty Hunter program is mainly to encourage our community members or players to self-promote Vmates and also earn rewards, the rewards are flexible based on the promotion and will not have a limit for it; you can find the details here!
Community: What do I need to play VMates? How many Tokens and NFTs should I have at least to be able to play VMates?
Jae: To experience basic game functions you will only need two MATE and adopt one free NFT pet from our adoption center, that's could support you to raise the pet and level up; Then after it reaches level five, you can choose to spend 50 MATE to do the quality upgrade at the school and start to join the fight and win real MATE rewards.
Community: I saw a tweet where it says the winner of each fight in the arena gets rewarded 1 MATE… where does this reward come from? Is it deducted from the loser of the fight somehow?
Jae: As our user book says, 50% of the token supply comes from the game. Our pets will gain MATE tokens through working and fighting. To avoid inflation, you know that all the activities of our pets will consume some items which are sold in shops.
Community: An audit must be certified to gain investor loyalty.  Is your project audit certified from an authentic platform?
Jae: There are two auditing agencies, Hacken and Fairytales, who audit our token and smart contract. You can find the audition reports on our website. We also announced our main contract of depositing and withdrawing on GitBook. We take the safety of the game very seriously.
Community: For the development of a project, first and foremost the main priority is to have sufficient funds. Does your team have the financial means to run this project? Do you have enough money to develop it, can you tell us how your project is generating profit? 
Jae: With our strategic fundraising and our planned IGO for early April, we could gain sufficient funds to continue the development and present the Vmates world to our players, we will make Vmates make the long run, and all our team believes in the Vmates long term.
Disclaimer
All the information contained on our website is published in good faith and for general information purposes only. Any action the reader takes upon the information found on our website is strictly at their own risk.